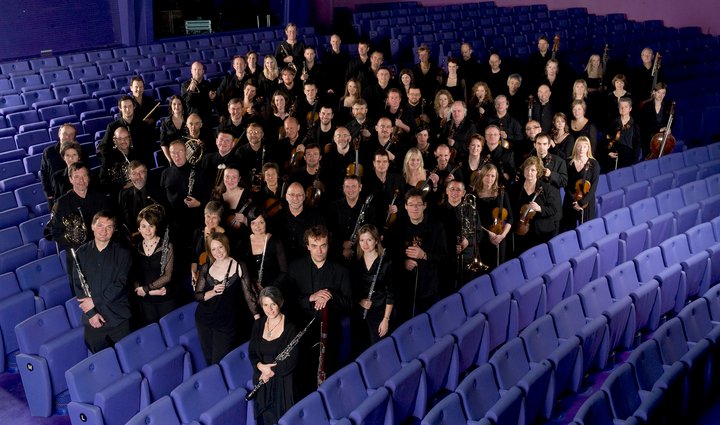 Four weeks ago, I came in touch with the BBC Philharmonic. I was thrilled by their idea of dividing up the twitter account among several members of the orchestra (management as well as musicians) during the tour which inspired me for a blog post. The people who were twittering during the tour were: Orchestral Co-ordinator Stefanie Quinn, Stage Manager Thomas Hilton, Principal Cellist Peter Dixon and General Manager Richard Wigley. Richard was so polite to answer me the following questions.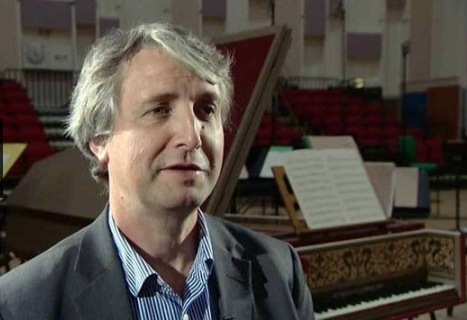 Ulrike Schmid: Richard, please, would you introduce your orchestra, the BBC Philharmonic, in a few sentences to my readers. Probably not every one might know you.
Richard Wigley: We're the BBC's orchestra in the north of England (one of 5 BBC orchestras) and appear predominantly on Radio 3.  In addition to giving a concert series at Manchester's Bridgewater Hall we travel across the north of England giving concerts and perform regularly in our new home studio at Mediacity in Salford.  We record at least 6 CDs annually for Chandos Records and tour internationally twice a year (notably we were in Japan during that country's devastating earthquake last year)
U. S.: Who is usually responsible for your social media activities?
R. W.: Our inestimable Orchestra Coordinator, Stef Quinn, keeps the tweets going daily.
U. S.: Was it the first time that different people twittered for the BBC Philharmonic?
R. W.: Yes, it was an idea that came from our marketing team and one which sparked a lot of interest.
U. S.: How does this idea came off?
R. W.: We felt that our Twitter followers would enjoy having four different perspectives on the tour, I hope they liked the range of updates from each of us.
U. S.: I like the idea. But it's not easy to build up a long-term relationship with the followers if the twittering person doesn't have the time to get to know them really well. If there is just one person responsible for the account it is easier for him/her to build up long-term relationships.
R.W.: Yes you're right; but as this was a special project we presumed that our followers would be happy to get something different.
U. S.: How did your followers react?
R. W.: Very well; honestly I felt that my tweets were a little tedious (ie today I drove Juanjo from A to B) but by all accounts even this gave some momentum to the 'narrative'.  I loved Peter's tweets, he's an experienced tweeter anyway and bought the players' perspective into sharp focus.
U. S.: What is your conclusion? Would you do it again?
R. W.: No question that it was good and we'll do it again.
U. S.: Being back in the UK how will you continue?
R. W.: Fortunately I have an excellent marketing team who never sit still, so watch this space.
U. S.: What else do you offer to get closer to your audience?
R. W.: We are lucky that our studio offers a close up view of the orchestra in action, including local people here in Salford; and we're talking to television colleagues about creating a children's show about the orchestra. On my list at the moment is the second BBC Philharmonic Presents Festival where we appear on all the BBC's national radio stations.  Last time there were 11 million listens, who knows how many we'll get from September to December this year.
Thank you Richard for taking the time to answer my questions.
Read more interviews
Interview with Giampiero Beltotto, Il teatro La Fenice
Interview mit Marcus Bosch, Opernfestspiele Heidenheim
Interview mit Dr. Alfred Wendel, Intendant der Duisburger Philharmoniker
Interview mit Tobias Möller, Berliner Philharmoniker
Interview mit Max Hollein, Direktor von Städel, Schirn und Liebieghaus